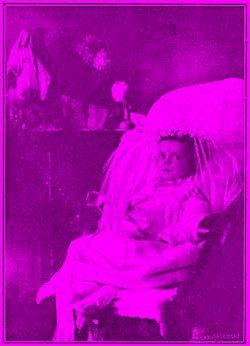 Nellie Organ, "petite Nellie"
"Little Nellie of Holy God"
Née à Waterford (Irlande) le 24 août 1903
Morte le 2 février 1908
Morte en odeur de sainteté à 4 ans et demi, après avoir fait sa première communion qu'elle avait ardemment désirée, la "petite Nellie" eut des visions du Christ et fit preuve de vertus héroïques pendant sa courte vie. Torturée par la carie des os qui rongeait sa mâchoire, pour supporter ses douleurs, elle serrait son crucifix sur son cœur. Tandis que ses larmes coulaient, elle acceptait tout, répétant sans se lasser : « Voyez comme le Dieu Saint a souffert pour moi ». Après sa mort, son corps a été trouvé incorrompu.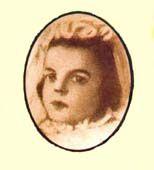 Bibliographie : "Nellie, la petite violette du Saint-Sacrement" ; vie, et vie abrégée, par F. Bernard des Ronces ; Maison du Bon-Pasteur, 228 Boulevard Péreire, 75017 Paris.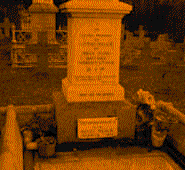 Little Nellie's tombstone at Sunday's Well, Co. Cork
Nellie's First Communion Hymn
"Oh Mary, dearest Mother,
In God's sweet scented bowers,
Will you gather for a little child
A wreath of fragrant flowers.
I wish my heart to be
A cradle fair and gay,
Where my Blessed Jesus may repose
On my First Communion Day."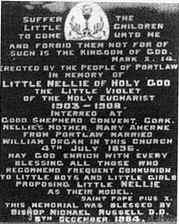 Plaque erected by the people of Portlaw and blessed by Bishop Russell in 1984. It is located at St.Patrick's Church, Portlaw.